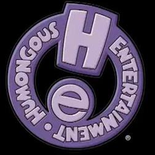 Welcome to New Wiki Name

[

]
Humongous Entertainment was a children's game developer that ran from 1992-2002. The company was very popular in its time, and continued to be successful, until its bankruptcy. The company was owned by Atari for a couple of years, then was restarted, now only creating the Backyard Sports series.
Replace this with the name of your topic
[
]
Write an introduction to your topic here, to explain to your readers what your topic is all about!
Latest activity
[
]